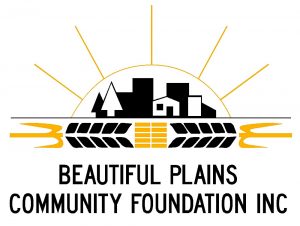 Mission
To preserve and advance the quality of life in the Community by developing permanent endowment funds, making responsible grants and acting as a catalyst for Community philanthropy and leadership.

Value Statement
That our entire community, our people and our prosperity, continue to grow in healthy and vibrant ways.
Values
Commitment – We give our time and energy to support the growth of our community foundation and, in turn, our entire community.
Thoughtfulness – We place effort into understanding our community's needs before making decisions and taking action.
Support – We provide assistance to the local charities and organizations that are helping our community grow.
Integrity – We follow a code of especially moral values, of honesty, and of accountability.
Courage – We persevere, in the face of challenges, as we undertake our work as a community foundation.
Inclusiveness – We invite participation by all members of our community, and actively seek their input and perspective in helping us achieve our goals.
Brief History
With financial and and other support from the Thomas Sill Foundation, the Founders Club and others, the Beautiful Plains Community Foundation was born in 1995. The foundation has accumulated more than $4.2 million in assets from fund raising efforts and donations. The board of 11 volunteer members from the community is proud of the more than $1.85 million that has been granted to many charitable groups in the Neepawa area, helping to fund a great deal of local work. Most importantly YOUR donation is never spent, only the income is used to fund grants and therefore money donated to and raised by the foundation works for the community forever.  A copy of the Beautiful Plains Community Foundation constitution can be found here.
You can find our recent newsletters and annual reports here.
Community
The community in our name includes the municipalities of Rosedale, Glenella-Lansdowne, the Langford portion of North Cypress-Langford, as well as the towns of Brookdale and Neepawa.
Foundation Community
The Beautiful Plains Community Foundation is part of a larger community of foundations. We are a member of the Community Foundations of Canada.
If you'd like to know more about the Manitoba Community Foundation movement we recommend visiting Endow Manitoba.
[supsystic-gallery id=3 position=center]