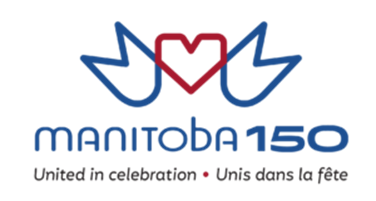 Manitoba's community foundations get a boost to their grants in celebration of our province's 150th anniversary!
2020 marks Manitoba's 150th anniversary and Manitoba's 55 community foundations will be able to access a total of $1.22 million in matching funds in celebration of Manitoba 150.
All projects approved for Build 150 funding must be completed by December 31, 2020. Please contact your local community foundation about deadlines related to any grant applications.
Endow Manitoba is working with the Manitoba 150 Host Committee to disburse the funds to community foundations throughout the year.
Manitoba 150, with support from The Richardson Foundation, has made up to $1.22million available in matching grants to community projects that will celebrate our Province's 150th anniversary in 2020. This matching grant program will be coordinated by Endow Manitoba. Build 150 will match monies contributed by the Beautiful Plains Community Foundation Inc. at a 1:1 ratio, to a maximum amount determined by the community foundation's asset size.
Beautiful Plains Community Foundation Inc. will be eligible to receive up to: $20,000.
Build 150 Grant Guidelines
Build 150 grants are to be used on one or more projects in our community. Special consideration should be made for projects that will have a lasting presence in the community and will have an impact on the largest number of residents and projects selected should be as inclusive as possible.
Some examples of projects that could be eligible for a Build 150 grant include:
· Amenities for a public space (park bench, bike racks, public art, etc.)
· Equipment for a community space (community centre, medical facility, etc.)
· Revitalization of something with historical significance (statue, building, )
·
The funded project must be carried out by a Canadian "qualified donee". Examples include:
Registered charities;
· Rural municipality, city and/or town;
· Church or religious institution (so long as they are a registered charity and the project broadly benefits the community not just the congregation and is not for religious purposes);
· A registered Canadian amateur athletic
Timelines:
· Projects must be completed by December 31, 2020 to be eligible for funding;
· Final reporting must be submitted to BPCF by January 15, 2021
Recognition:
· Public recognition is to be given to the Manitoba 150 Host Committee and BPCF for funding of the project(s), including, but not limited to:
· Signage at the site of the project, where possible;
· One official local public announcement of selected project(s) in the community foundation's area of operation;
· Mention in any and all other public communications (e.g. advertisement, media, social media posts).
· Recognition, including size, placement and content of any signage, is to be determined in consultation with BPCF and Endow Manitoba and is subject to prior approval of Manitoba 150 Host Committee.
Reporting:
Endow Manitoba requires BACF to submit the following reports:
· A summary of selected projects;
·        A final report following completion of the project(s) in the form provided by Endow Manitoba – including documentation of the costs incurred by the project.
The Build 150 grant application process will be part of the regular BPCF grant application process for 2020.  All grants eligible for the Build 150 Grant will be considered during the BPCF grant application process.