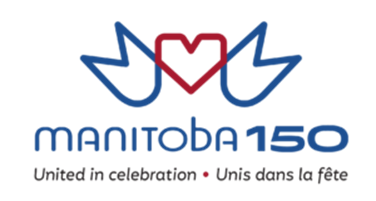 Manitoba's community foundations get a boost to their grants in celebration of our province's 150th anniversary!
2020 marks Manitoba's 150th anniversary and Manitoba's 55 community foundations will be able to access a total of $1.22 million in matching funds in celebration of Manitoba 150.
All projects approved for Build 150 funding must be completed by December 31, 2020. Please contact your local community foundation about deadlines related to any grant applications.
Endow Manitoba is working with the Manitoba 150 Host Committee to disburse the funds to community foundations throughout the year.
Manitoba 150, with support from The Richardson Foundation, has made up to $1.22 million available in matching grants to community projects that will celebrate our Province's 150th anniversary in 2020. This matching grant program will be coordinated by Endow Manitoba. Build 150 will match monies contributed by the Beautiful Plains Community Foundation Inc.  at a 1:1 ratio with the BPCF receiving $20,000 to distribute in Build 150 Grants.
Recipients of the Building 150 grant:
Beautiful Plains Museum – $2,750
Franklin Memorial Hall Inc. – $5,000
Neepawa Bird Sanctuary – $2,250
Roxy Theatre – $3,750
Yellowhead Centre – $6,250